Only just a bit over a week ago, images of the Nokia Lumia 1520, codenamed "Bandit", were leaked to the internet. Not long after, an alleged press screenshot from the device showing the expanded Start screen running on Windows Phone 8 GDR3 was also leaked. Today, Twitter user @evleaks has again leaked an image of the device, this time showing both the front and back of the phone. Check it out below: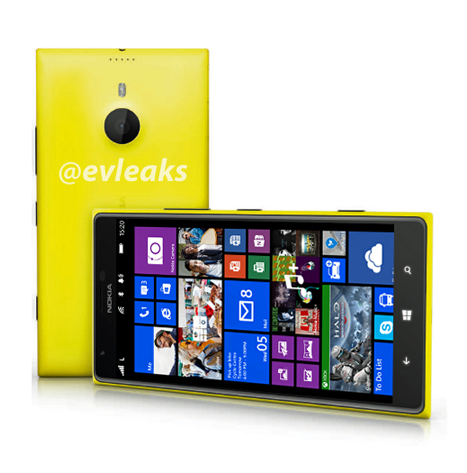 As seen from the image above, the device is made of polycarbonate and looks very similar to the existing Lumia range, although the Lumia 1520 is expected to come with a gigantic 6-inch 1080p display. Previous reports revealed that the device will also sport a quad-core Snapdragon processor and a 20MP camera, which can also be seen in the image above (with a hump at the back).
The screenshot on the device also reveals some changes in the upcoming GDR3 update (as well as the new Lumia Bittersweet Shimmer update). This includes an improved Start screen with space for 3 medium-sized tiles (or 6 small-sized tiles) horizontally, some minor changes to the notification icons, as well as a new Nokia app called "Storyteller". Other improvements expected include a screen rotate lock, as well as a "Driving mode" which allow users to turn off notifications, texts and calls whilst driving, and lets you send automatic replies when text or calls are ignored.
The Nokia Lumia 1520 is expected to be made available on AT&T in the US by the end of the year.