Just a few days ago an alleged photo of a device running an early pre-release build of Windows Phone 8.1, codenamed "Blue", was leaked to the internet. The photo revealed an early version of the Notification Centre, which may or may not retain in the form of a tile, as well as a revamped People tile. Today another image was leaked via Polish website WindowsPhone.pl showing another handset running Windows Phone 8.1. The image shows the same Notification tile as what was leaked before. Check it out below: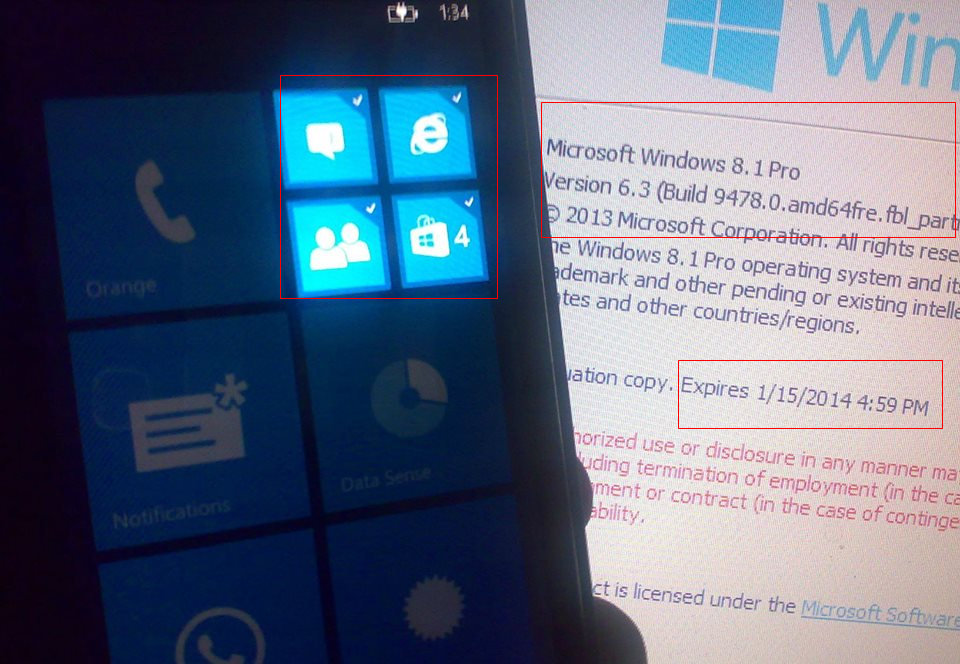 What's interesting about the photo is that it also shows a new feature coming to Windows Phone 8.1 – the ability to have multi-selection of tiles. This feature, heavily borrowed from the recently completed Windows 8.1, could mean that users could manage multiple tiles at once (such as changing their sizes, moving their location…etc.) rather having to do them one by one. It is unclear at this stage if tile grouping on the Start screen will come to Windows Phone 8.1 or not.
Furthermore, WPCentral today also revealed two additional features coming in Windows Phone 8.1. According to the report:
An overhaul to the TellMe service is in the works under the codename 'Cortana' that should give Siri a run for its money and users will be able to sync their Accent colors between Windows Phone 8.1 and their desktop.
Windows Phone 8.1 "Blue" is expected to launch sometime in early 2014.