This morning, Microsoft unveiled a new logo, a redesigned interface, and a new set of features for Bing. The logo moves Microsoft's search property away from the controversial (to typographers, at least) extra-kerning old logo and in line with the company's efforts to create a unified look for "One Microsoft". Here's a look at the logo along with its counterparts (image from Microsoft via The Verge):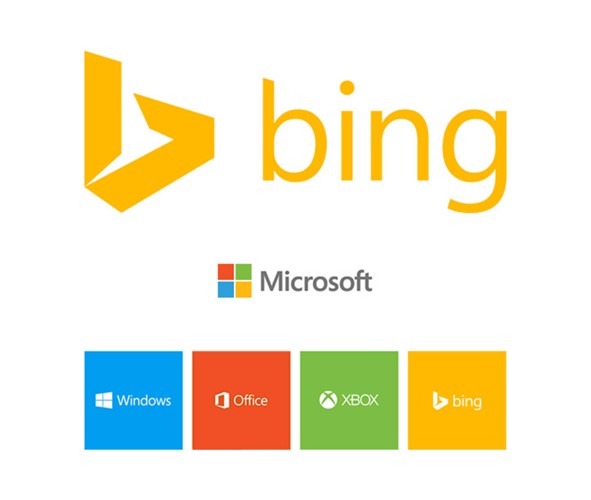 Interesting, but maybe not overly significant that Bing is one of the four "core" colors comprising the Microsoft logo. But the image got us to thinking about Windows Phone's place in it all. Currently, Microsoft doesn't list Windows Phone in its official logo images over at the Microsoft News Center, but it does use a version of the skewed Windows 8 logo (it's at the top of this page).
But the time may be ripe for more than just a logo makeover. With Microsoft's recent acquisition of Nokia's phone business, along with a license to use the Nokia name – for current phones only – for 10 years, Microsoft is going to need a name for their new phones moving forward. In announcing the Nokia phone business acquisition, Steve Ballmer alluded to naming issues during a conference call:
We can probably do better for a consumer name than the "Nokia Lumia Windows Phone 1020," and yet, because of where both companies are, and the independent nature of the businesses, we haven't been able to shorten that name.
We would be very surprised if Microsoft moved away from the Lumia brand, which they do hold the rights to use moving forward, and so changing the name from "Nokia Lumia Windows Phone 1020" to "Microsoft Lumia Windows Phone 1020" would actually increase the name by a few letters. With a big new push for Windows Phone once the acquisition finalizes early next year, it might just be the perfect time to roll out a new brand, too.
So was Ballmer hinting at a rebrand? What do you think, should Microsoft drop "Windows Phone"? And for what? Would rebranding the whole Windows Phone line as "Lumia" make sense? (That might not make Microsoft's other OEM partners, who are apparently still intent on releasing future Windows Phones, too happy). Should Microsoft continue to try to push the "Microsoft" name, as it did when it rebranded Windows Live ID to "Microsoft account", and the core ex-Windows Live apps to… nothing? Will they become Surface phones? Or should Microsoft launch a whole new brand for their new in-house Windows Phones?
Do you see another rebrand in Microsoft's future?