October, 2013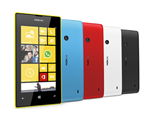 If you remember all the way back to June of 2012, when Microsoft hemmed and hawed and finally announced that indeed Windows Phone 7.5 devices wouldn't be upgradeable to Windows Phone 8 (but would take a Windows Phone 7.8 upgrade as a sort of a stopgap), then …

The last time Microsoft account was added with new features was back in April when we exclusively reported that the service would get two-factor authentication. Since then, Microsoft also dropped support for linked accounts and urges users to use aliases instead. Today, LiveSide has exclusively learnt that Microsoft …

With Nokia World 2013 just finished, we saw Nokia venturing into the large screened "phablet" space with the announcement of Nokia Lumia 1520 and 1320. However, the Finnish company isn't stopping there, as we have heard since September this year that they have another large screen device in …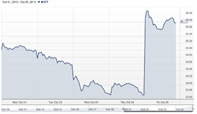 Steve Ballmer was known for caring more about profits than stock prices, sometimes to the dismay of shareholders. Yet in his last days, after a re-organization of the way Microsoft reports financial earnings (to go along with the "functional" reorg happening across the company), Ballmer has managed to …

This morning, Apple unveiled their latest iPads and Macbooks, and along with it, revisions to both iLife, Apple's suite of "lifestyle" apps like Garage Band, and iWork, Apple's version of Office. Only instead of charging for them, Apple is making the updates free to current iLife and iWork …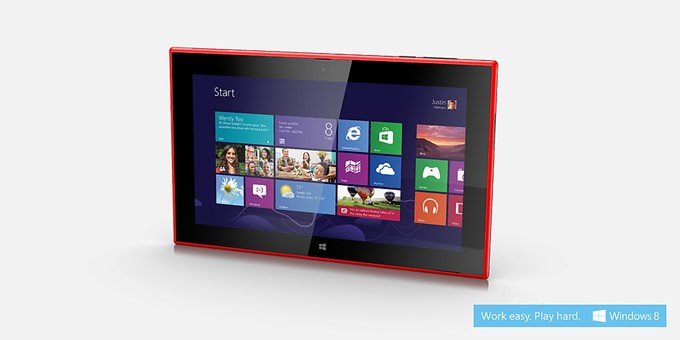 …

With the keynote for Nokia World 2013 – likely to be the last one before Microsoft's acquisition of the Finnish phone maker – set to begin in less than 24 hours, we have summarised everything we might expect to see at the event in the post below.
It …
Nokia World is only 2 days away, Nokia is expected to announce six new devices, including phablet Lumia 1520 and tablet Lumia 2520. Today, it is reported that Nokia China's official Tmall store leaks Lumia 1520 pricing and specs information.…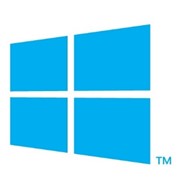 Yesterday Microsoft released the final version of Windows 8.1, the fix update to Windows 8, featuring a Start button, Bing Smart Search, better mouse and keyboard controls, updated versions of Microsoft's "core" apps, and quite a bit more. If you haven't updated your Windows 8 or 8.1 …
Thanks to sharp-eyed @MichaelGillett, we were just able to download and install the new *official* Facebook app for Windows 8.1, which apparently just went live a few moments ago (at just after 11pm PDT on October 16th here in Seattle).
Before you run off to try and …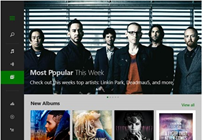 Microsoft has been using the past few days to drum up enthusiasm for Windows 8.1, set to be released to the public (it's already available to developers and others with MSDN or TechNet subscriptions) on October 18th, in two days. We've seen posts coming from Microsoft on Bing …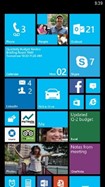 Only a week after US AT&T Windows Phone users received their "GDR2" update, Microsoft today announced the availability of "Update 3", available "in the coming months" to current Windows Phone 8 users and soon to be available on new Windows Phones, including ones with larger 5″ or 6″ …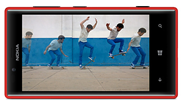 When Microsoft introduced Windows Phone, one of the suppositions was that updates would be easier, faster, and free of the headaches that plagued Windows Mobile. However it hasn't quite worked out that way, and Windows Phone updates, while they're promoted and promised, still seem to be a bit …

It started out back in 2008, back when Bing was still Live Search, and Microsoft introduced "cashback", a program to reward users for searching. The cashback program ended, but more or less morphed into Bing Rewards and Bing Offers, offering users ways to gain points or get deals …
In April, Bing added Pinterest pins to image search results, allowing you to "Pin" images directly from Bing to your Pinterest Boards. Pinterest, started in 2010, is a popular image curation site where users can "Pin" interesting items to their "Boards", and then share them across the …

The latest flurry in the long running soap opera known as Microsoft comes today with news that 3 top unnamed investors in the company are asking that Bill Gates to step down as Chairman of the Board. Reuters has the story, noting that there "is no indication …