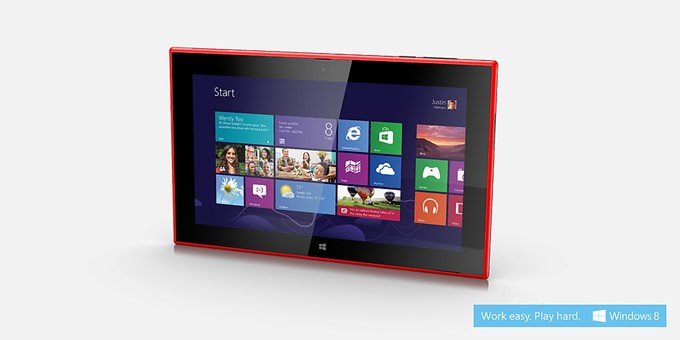 Quick recap:
Asha 500, 502, 503
WhatsApp for Asha
The Lumia 1520
StoryTeller
Instagram and Vine
Nokia "Beamer"
Lumia "Black" phone update
The Lumia 1320
The Lumia 2520 LTE enabled tablet
Flipboard
Video Director
Power Keyboard
What looks to be quite a throng has gathered in Abu Dhabi, UAE to cover what may well be the last independent Nokia World, at least one that deals with phones and mobile devices. Sometime early next year, if all goes well, Microsoft will take over and we'll probably be having these events back in gawd-awful Las Vegas. We'll try to capture our impressions of the event as it unfolds via webcast, and wrap it up at the end, for those of you who haven't stayed up all night to watch.
Stephen Elop doesn't waste any time, and before even mentioning Microsoft or the upcoming sale, he jumps right in and introduces 3 new Asha phones, the 500, 502, and 503. Nokia has done a lot of work on the Asha line, and Microsoft is going to have some choices to make on where to take this entry level line.
Next up after a quick overview of the photo taking abilities of the new Ashas is the CEO of WhatsApp, Jan Koum, who has just announced 350 million users on the WhatsApp, up from 200 million in April. Koum says he's excited to be getting Google into the hands of millions of users who have never had a desktop or a laptop. Nice.
Elop is now introducing an Asha feature called Fastlane, previously available on the Asha 501, a sort of a timeline feature. After some details on availability, Elop moves on to Lumia.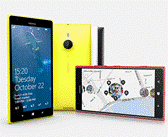 First up is the Lumia 1520. 6″, full 1080p, a 20MBpx Pureview camera, and a black version using recycled polycarbonate. Elop is holding a yellow model.
The Pureview camera comes with the new set of controls for the camera features featured in the Lumia 1020, making it even easier to switch between camera, movie, and "smart" modes.
Nokia's new StoryTeller app puts together images, videos, Cinemagraphs, and location services into one. Included in the 1520 are 4 microphone directional recording.
Elop has just announced that Instagram is finally coming to Windows Phone "in the coming weeks", and will be joined by Twitter's Vine. Good news (although we've been promised Instagram for seemingly ever).
Next announcement is Nokia "Beamer", a way to share your live screen to other devices, either locally or via the internet around the world.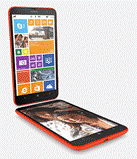 The Lumia 1320 is next up, a lower cost version of the 1520, still 6″ but with slightly lower specs.
Both phones will ship with Lumia "Black", which is GDR3 rolled up with a set of Lumia innovations. Lumia Black will become available for all Windows Phone 8 devices "early next year".
Elop is now holding the Lumia 2520, Nokia's first tablet. LTE connectivity, "the best outdoor readability", a 6.7Mbpx rear camera, StoryTeller, which is connected to your Facebook and SkyDrive images, putting them into a "storyteller" timeline.
And now we've lost the feed, but thanks to CNET, we know that the 2520 will ship with Video Director, and Nokia Music. It will also be available with a "power keyboard, which looks to be a bit of a cross between the Apple iPad SmartCover and the Surface's Touch Cover, with a battery, adding 5 extra hours of battery life for a total of 16.
The event has wrapped up with the revelation of the price of the 2520 – $499 plus $149 more for the keyboard (plus a contract for than LTE connectivity, presumably).
We did lose the audio and video for the last few minutes, but according to CNET, Elop made one quick mention of the acquisition:
"Much will change and evolve as we become one company [with Microsoft]" Elop Says, but some things will remain.
So not a lot of surprises, in fact pretty much everything we told you about earlier, except that we're down to "weeks" until we get Instagram, and Vine and Flipboard (which was previously announced) are coming too. Surprising that there was so little mention of, and no onstage presence (if you don't count Stephen Elop) by Microsoft at all. This is the keynote for Nokia's developer conference, but still.
Nokia's HERE location services are pretty much fully baked into the new StoryTeller app, and with the mention of Nokia Music, it's still unclear how Microsoft will move forward with their own music and location services on the phone, so no clarification there.
All in all, some nice devices, but not especially high volume sellers – no beefing up of the low end of the Lumia scale, although the Asha phones just keep getting better (which is no help on the services and software side of the equation to Microsoft).
Here's some links that just went live from Nokia: