November, 2013

Following Nokia World in October last month, the Nokia Lumia 1320 and 1520 are likely to be one of the last Windows Phone devices to from the Finnish handset maker. We have the Lumia 525 and 526 which were just …
Earlier this month, Microsoft sent out a notice to Xbox Video users notifying them that any video content they have purchased on the service will no longer be supported on the Zune PC software, Zune devices, and Windows Phone 7 …

Since rumors of the Nokia Lumia 525, codenamed "Glee", first surfaced back in September, we have seen various leaked photos and specifications of the device, and even seeing the device passing through the Chinese government's TENAA certification back in November. …

Today, on the Skype blog, Microsoft announced a new partnership with Guangming Founder (or GMF, itself a joint venture with GMW.cn and Chinese computing company Founder) to bring updated Skype experiences to China. In March, Microsoft shut down its MSN …

One of the first Windows Store apps to ship along with Windows 8 was the OneNote app, and today, according to a blog post on the OneNote blog, the app is receiving a "BIG update":
Today, we released an
…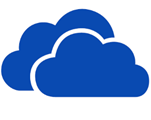 This September, rather than face an uphill court battle with Britain's BSkyB, Microsoft relented and agreed to change the name of its up and coming cloud storage services known as SkyDrive. If you've been following LiveSide over the past 7 …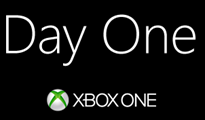 Last night, my friend PicturePan2 (he's here for this week's MVP Summit, where we've been all week) and I headed back to Bellevue to witness the Xbox One Launch at the Bellevue Square Microsoft Store. Bellevue wasn't one of the …
It's a big day for shareholder's meetings today, with Nokia holding one earlier today and the Microsoft shareholder's meeting, including a vote on whether or not Steve Ballmer will remain on the board, later today.
For Nokia, the big vote, …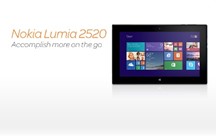 November 22nd is, of course, Xbox One day, and Microsoft is planning events around the globe for the release of its first entirely new gaming console since the Xbox 360 was launched 8 years ago almost to the day. …
A rumor came out of China's WPDang last night (no better place for a reliable CEO rumor than a Chinese Windows Phone enthusiasts' site, right?) than Microsoft's Board of Directors has made a final decision on the company's next CEO. …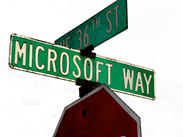 Microsoft continues to make moves to shape its "One Microsoft" strategy, today announcing that it is dropping its unpopular "stack ranking" employee review process. The move, outlined in an email to employees from HR chief Lisa Brummel this morning and …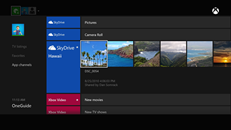 In less than two weeks, on November 22nd, Xbox One launches, and Microsoft is filling in the details of what will be available on the new generation console. Today, in a post on the Inside SkyDrive blog, Program …
Nokia Lumia 525, codename "Glee", has passed Chinese certification TENAA early this week. But soon after that, another unannounced Nokia Lumia phone passed TENAA certification. It is Lumia 526, likely a Lumia 525 variant, for China Mobile "TD-SCDMA…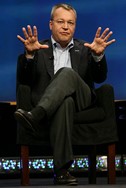 Lots of noise this week about what Microsoft should do with the direction of the company, including some persistent calls for the company to get out from under some of its money losing propositions, including Bing and Xbox.
Today, a …
In mainland China , Skype has been operated by a joint venture with TOM Online for about 9 years. Now, TOM-Skype announces Microsoft will take operating rights for Skype in China on November 24th. It is definitely a good news …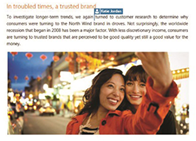 It's been a long time coming for Office Web Apps, but full on real-time co-authoring has finally arrived. Microsoft has actually offered a semblance of co-authoring for years, first announcing it way back in 2010. However, that technology required …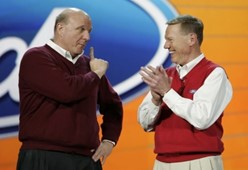 Microsoft is continuing to look for a replacement for longtime CEO Steve Ballmer, but the list of potential candidates is narrowing, according to a report today from Reuters. Included in that list are about 5 external candidates, among them …

Following yesterday's leak of the Nokia Lumia 525, as well as a video leak of the Nokia Lumia 929 last week, details of both devices keeps leaking to the internet. Today we have the full specifications of both devices leaked, …

Whilst we didn't see it getting announced during Nokia World last month, the Nokia Lumia 525, codenamed "Glee", has been in the spotlight recently. Various rumors have surfaced regarding the device, but it was the recent leaks that confirms the …