Following yesterday's leak of the Nokia Lumia 525, as well as a video leak of the Nokia Lumia 929 last week, details of both devices keeps leaking to the internet. Today we have the full specifications of both devices leaked, giving us a taste of what to expect from Nokia.
Nokia Lumia 525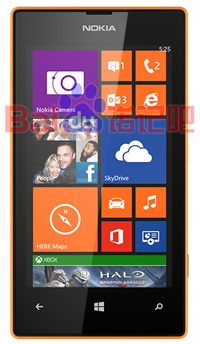 First we have the Nokia Lumia 525, codenamed "Glee", a budget phone that is intended to be the replacement of the best selling Lumia 520. It is said to be heavily focused on music and will be marketed along with the Nokia Music service during its launch.
Today a user on the Chinese forum Baidu Tieba have posted the full specifications of the device, along with the press render (on the right). See below:
Display: 4" IPS LCD WVGA (800 x 480 pixels) with Super Sensitive Touch
Processor: 1 GHz Dual-Core Qualcomm Snapdragon™ 400
Memory: 1 GB RAM
Storage: 8 GB (with support for microSD cards up to 64GB)
Camera: 5 MP
Size: 119.9 x 64 x 9.9mm
Weight: 124g
Networks: WCDMA 900/2100, 850/1900/2100, GSM/EDGE 850/900/1800/1900
Speed: 3G HSPA+ (21Mbps)
Connectivity: WLAN IEEE802.11 b/g/n, Bluetooth 4.0, Integrated A-GPS, 3.5 mm audio connector, Micro USB with charging, USB 2.0 High Speed
Battery: 1430 mAh
Audio: Single digital microphone, 3.5mm AV connector, MP3 player, Nokia BH-121 Bluetooth Stereo Headphone
The Lumia 525 is expected to ship in yellow, white and orange, although other colour options may appear as well. It is said that the device may be announced at a Nokia press event to be held sometime during the end of November to first week of December.
Nokia Lumia 929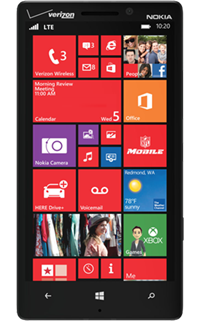 The Nokia Lumia 929 is a supposed 5-inch variant of the recently announced Lumia 1520, bounded for US Carrier Verizon Wireless. Specifications were leaked thanks to WPCentral today, although it is no secret that they're very similar to the Lumia 1520. The device is expected to have an aluminum frame, and is intended to be an upgrade to the Lumia 928 on Verizon's network. Its specifications are as follow:
Display: 5" AMOLED 1080p (1080 x 1920 pixels) with Super Sensitive Touch, ClearBlack Display
Processor: 2.2 GHz Quad-core Qualcomm Snapdragon™ 800
Memory: 2 GB RAM
Storage: 32 GB (no microSD expansion slot)
Camera: 20 MP PureView rear camera with oversampling (16 MP + 5 MP photos) and Dual LED flash; front facing camera
Size: 136.5 x 71.4 x 10.5mm
Weight: 166g
Connectivity: NFC, Wi-Fi, Bluetooth 4.0 LE, Qi wireless charging
Audio: At least three HAAC microphones
The Lumia 929 is expected to come in glossy white or matte black and could be released anytime between Thanksgiving and the beginning of next year.