Since rumors of the Nokia Lumia 525, codenamed "Glee", first surfaced back in September, we have seen various leaked photos and specifications of the device, and even seeing the device passing through the Chinese government's TENAA certification back in November. However, today Nokia has finally took the wraps off the device, publishing the Lumia 525 on their official product page and YouTube channel. Check out the official render of the device below: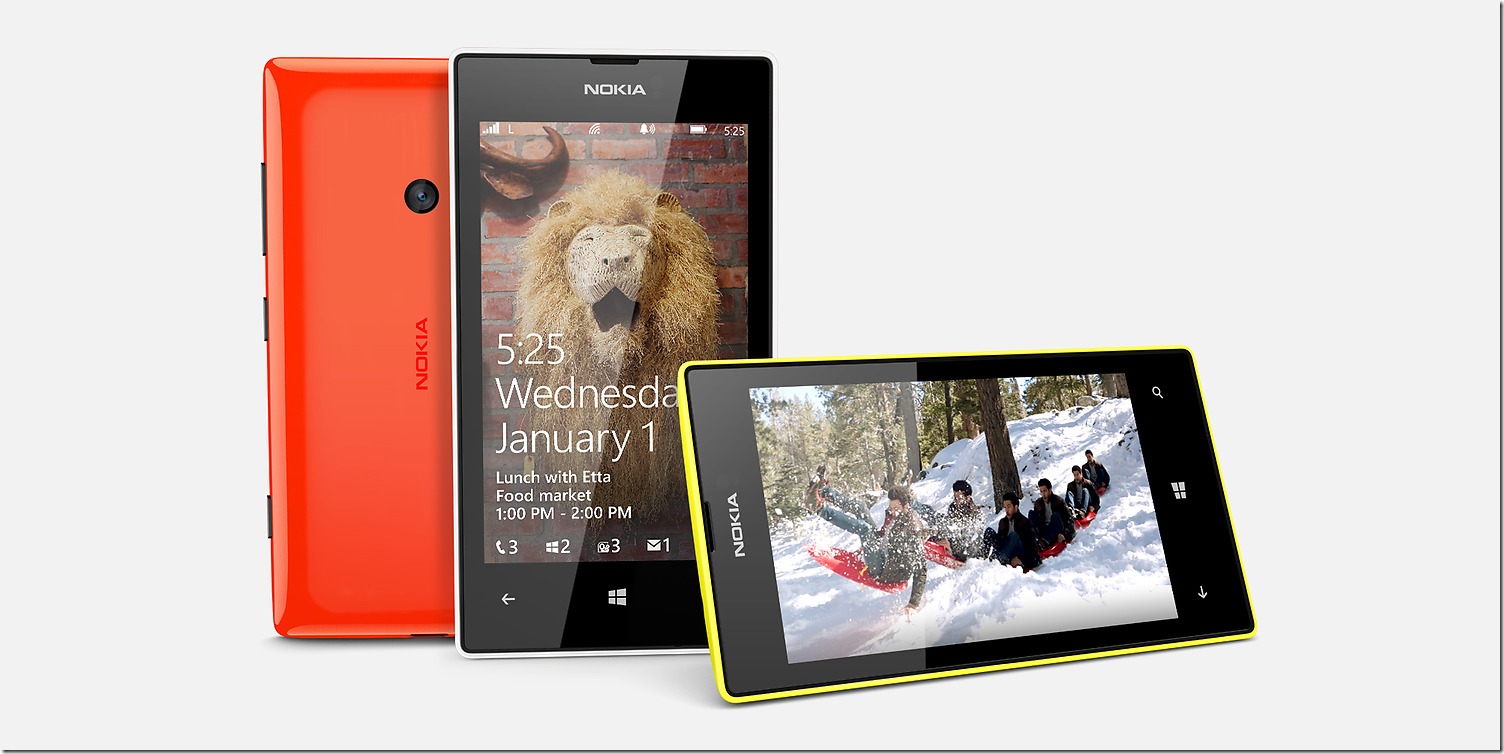 As expected based on previous rumors, the Lumia 525 is a budget phone that is intended to be the replacement of the best selling Lumia 520. The specifications are largely the same as its previous iteration, featuring a 4-inch IPS LCD display with Super Sensitive Touch, 1 GHz dual-core processor, 8GB storage with microSD support, and a 5MP main camera. However, it does have expanded memory, upgraded from the previous 512MB to 1GB of RAM.
The Nokia Lumia 525 comes in black, white, orange, and yellow variants, and is set to launch in Asia, Middle East, and Africa first. According to The Verge, it is set to launch in Singapore on December 14 for SGD249 (~$199).
Check out the video of the device below:
[youtube_video]3pv7ijWuY8E[/youtube_video]
Update: Nokia China has also announced the Nokia Lumia 526, a China Mobile variant of the Lumia 525, on their official blog today. The device will feature the same specifications as the Lumia 525, but supports China Mobile's TD-CDMA network. Both the Lumia 525 and 526 are set to retail in Mainland China for RMB1099, and will be released mid-December.