January, 2014
A few days ago, Microsoft made official their new name for SkyDrive, to be called "OneDrive". On the same day, our friends over at LiveSino.net also discovered that Office Web Apps, the web version of the Office suite of …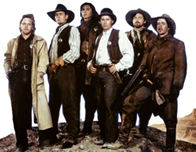 A pair of posts in the past twenty four hours, from Re/Code and Bloomberg, would have us believe that the next CEO of Microsoft could very well be an insider, Satya Nadella, and a decision could be coming as …

You know the story: Microsoft, at a time when they're facing fierce competition from both Box and Dropbox, lost a European Union court battle with British Sky Broadcasting, known as BSkyB but promoting products under the "Sky" brand, rather than …

Yesterday, Microsoft announced the new name for its cloud storage service, having been forced to drop SkyDrive for OneDrive. Just a few hours later, word filtered out that another new change is in the works, a rename from Office Web …
Just this morning, Microsoft made official their new name for SkyDrive, it's now "OneDrive" (see our post on the short history of the many names of OneDrive). Now, word is filtering out that OneDrive may not be the only …

This morning, Microsoft debuted the new name for SkyDrive, OneDrive, which it was required to drop after a lawsuit by BSkyB, who own the "Sky" brand and are using it for their own online services. The new name keeps …
Microsoft today announces the SkyDrive will become OneDrive. OneDrive.com preview site is available and titled "OneDrive is coming soon". Users can sign up on the OneDrive site to be first to know when OneDrive is rolled out. And don't forget …
This week, both Nokia and Microsoft released earnings statements, and while most all of the numbers in both reports were meant to spin the truth more than reveal it, a few numbers did jump out. One such figure showed Nokia's …
This week Microsoft released new versions of its Office Web Apps, featuring a new, flatter look, footnotes and endnotes, and most notably, a new "search box" for editing and formatting commands, called Tell Me. Although the switch to the new …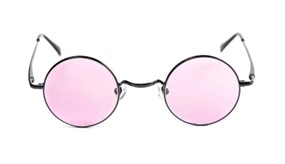 Microsoft released its 2nd quarter earnings earlier today, announcing record revenues of $24.5 billion dollars, up 11% from a year ago, and let's make no mistake, that's a huge amount of money. Chief Financial Officer Amy Hood was pleased:…
Nokia released its 4th quarter and full year 2013 earnings earlier today, and it wasn't particularly good news either for Nokia or Microsoft, who are poised to acquire Nokia's phone businesses sometime early this year.
While losses on the phones …
Microsoft has updated its Office Web Apps today, opting for an even "flatter" look and feel, adding easier access to SkyDrive, and even adding some features. Frederic Lardinois over at TechCrunch noticed the changes, and then confirmed them with …

Today, the official Office blogs debuted a new look and feel, and thanks to the Syrian Electronic Army (@Official_SEA16), it became obvious that they made a switch from the proprietary and ASP.net powered Telligent CMS (what used to …

A post on Sunday over at Re/Code, the new Walt Mossberg/Kara Swisher venture after their departure from The Wall Street Journal, let fly a number of new rumors about Microsoft's CEO search. According to Swisher, major investors and other …

Rumors have been flying for the past few weeks about the possibility of a new Nokia phone, code named Normandy, which runs Android. Prolific mobile tidbits leaker @evleaks has provided screenshots of not only the device, but of a new …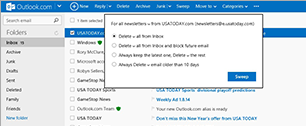 According to a new blog post on the Outlook blog, the Sweep feature in Outlook.com is used more than 7.5 million times per week. It allows users to clean out their inboxes using bulk delete of certain types of …

The latest news coming from Bloomberg News brings forth a new name in to add to the potential Microsoft CEO list: Ericsson CEO Hans Vestberg. Vestberg, 48, was born in Hudiksvall, Sweden, began working at Ericsson in 1988, earned a …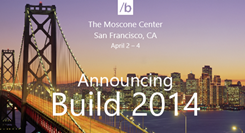 Just happened to confirm my invitation to attend this year's Build conference in San Francisco April 2-4, and while I was already looking forward to it, now I'm just downright excited!
As we wrote earlier, Build just may be (or …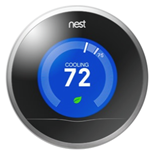 These are interesting times, indeed. As much as the landscape of computing and the internet have changed over the past ten years since the arrival of Google, the iPhone, and the iPad, all indications are that we ain't seen nuthin' …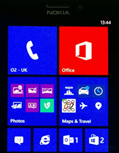 Nokia announced today that it is beginning to ship its "Black" update, and the Nokia Conversations blog post announcing the update led with a description of a new feature called "App Folder":
The Lumia Black update combines a host
…