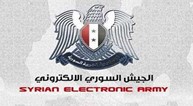 Earlier today, Skype's social media properties, including two Twitter accounts, a Facebook page, and the Skype blog, were defaced by the "Syrian Electronic Army". The posts were fairly quickly removed, and Skype issued a statement:
  "We recently became aware of a targeted cyber attack that led to access to Skype's social media properties, but these credentials were quickly reset. No user information was compromised."
Of course the news was just a blip on the radar compared to the release of some 4.6 million names and phone numbers from the transient social media upstart SnapChat, but it does point out that in this age of connected social media, where a blog post sends out a tweet and a Facebook post, it doesn't take much to make a big splash once a high profile site is compromised.
We're sure that the people who run the Skype blog learned something today, and rest assured that although the NSA may be listening in on your Skype calls, at least the Syrian Electronic Army isn't ;).