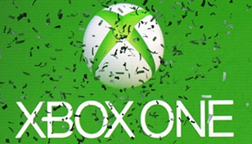 First, the official news. In a blog post today, Microsoft Corporate Vice President Yusuf Mehdi announced that the Xbox One sold over 3 million consoles in 2013:
Over 3 million Xbox One consoles were sold to consumers in 13 countries before the end of 2013. It's been incredible to see Xbox One selling at a record-setting pace for Xbox, and we were honored to see Xbox One become the fastest-selling console in the U.S. during our launch month in November. Since our launch, demand for Xbox One has been strong, selling out throughout the holidays at most retailers worldwide. We are continuing to work hard to deliver additional consoles to retailers as fast as possible.
Mehdi also touted the success of the Xbox One as an entertainment device:
We also love that you are seeing the promise of an all-in-one entertainment system. Millions of hours of live TV have been watched and millions of hours of app entertainment have been enjoyed.
Microsoft has high hopes for the Xbox One as more than just a console for hard core gamers, and the new platform has been completely rebuilt to make switching between gaming and entertainment quick and easy. Bing Search is built in, as are voice controls via the almost-mandatory Kinect sensor, and depending on your location and your service provider, you can watch live TV from your Xbox.
At least, that's the promise. In reality, the Xbox One isn't quite living up to expectations, especially for former Microsoft General Manager Hal Berenson. In fact, he took the time to post a 2,450 word rant on how the Xbox One is failing him:
It's really cool to walk into the room and say "XBOX: On" and have your entire setup turn on. Except when it doesn't actually turn on. "XBOX: On" you say again, and with any luck it works the second time. Or the third. I've never had it take more than three tries. Then, if you knew you were going to watch TV you say "XBOX: Watch TV". Again, if things work as intended you are now watching TV. If not, you try again. And again. Even if everything works on the first try the entire process is much slower than just grabbing the TV remote and pressing the On button.
Berenson has a long and detailed list of how he rates his use of the Xbox One (and for him, it's a purely entertainment device, he's yet to play a game on it) a Fail: from the failure to turn the device on, above, to the inability to search the program guide, or search for a particular program:
I would argue that the biggest problem with today's TV/Streaming environment is finding who has the content you want. It's a problem that Microsoft seemed to be trying to solve with the Xbox One, except the Xbox One fails miserably at addressing it.
Berenson isn't happy with the Xbox Controller as a remote, even though he admits that only a "few" ever used the Windows Media Center remote that works with the Xbox 360. He wishes that SmartGlass (something that he "loves", and uses all the time) would present a TV Remote interface when watching TV instead of the Game Controller interface, which we have to admit sounds like a pretty good idea.
The Xbox One, as Berenson points out early in the post, is a first generation device, ripe for improvement. Still, we had hoped that Microsoft would be further along in the race for the living room. Google and Apple may be struggling to bring set top boxes to the mass market, but both the TV manufacturers and the service providers would be happy to keep the Xbox out of the mainstream, as they race to control the living room, too.
Are you happy with your Xbox One? Do you agree with Hal Berenson, that the Xbox One rates a Fail as a next generation entertainment device? What do you need to make your living room experience a success?