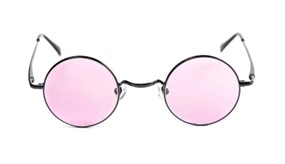 Microsoft released its 2nd quarter earnings earlier today, announcing record revenues of $24.5 billion dollars, up 11% from a year ago, and let's make no mistake, that's a huge amount of money. Chief Financial Officer Amy Hood was pleased:
"We delivered record revenue as demand for our business offerings remains high and we made strong progress in our Devices and Consumer segment," said Amy Hood, chief financial officer at Microsoft. "These results reflect our focus on execution, cost discipline, and long-term shareholder value as we continue to drive the strategic transformation of the company."
There was reason for celebration on a number of fronts: Microsoft Surface doubled its sales from the previous quarter (granted, the second quarter was holiday season, but still), Xbox One made an impressive debut, selling some 3.9 million units in its first 5 weeks (along with an equally impressive 3.5 million Xbox 360 units sold, some 7 years after it launched and now in competition with the Xbox One in addition to Sony and Nintendo), and commercial revenue continued to remain strong, growing 10% to $12.67 billion.
The earnings press release includes the usual litany of caveats to the "forward looking statements", summed up by the first entry on the list, "intense competition in all of Microsoft's markets".
So Microsoft is raking in the money, and it looks to do so for the foreseeable future. Microsoft watchers were quick to jump on the "not dead yet" bandwagon, and it is almost incomprehensible that a company that made almost 25 billion dollars in a quarter could be in trouble.
So why are they looking for a new CEO, why isn't Steve Ballmer able to ride the coattails of double digit growth and retire in a few years like he's always said he wanted to?
First of all, of course, there's that pesky "post-PC era", coupled with the rise of Android, a "free" operating system that has threatened Microsoft's core business model and its ability to rake in the cash. Suddenly, instead of selling software at absurdly high margins, Microsoft has had to consider not only lowering their prices and their profit margins, but to move away from selling software as a focus of their business altogether. Usher in the Devices and Services era, where hardware manufacturing and user acquisition and retention require far higher costs than software, and thus far lower profits. Plain and simple, it's going to cost Microsoft a lot more money to make money than it ever has.
At the same time, Microsoft is going to have to retool the business, to move the thinking from long planned roadmaps of software development to rapid fire innovation on hardware and services, moves that are going to require whole new sets of job skills. Microsoft isn't built to make those moves, and Steve Ballmer wasn't the guy to turn the ship around. Thankfully, he knew that, at least belatedly, and now the search for a new CEO is on.
Microsoft isn't dead, not by a long shot. The corporate world depends on Microsoft, and that's not going to change anytime soon. And while Microsoft isn't winning in basically any consumer facing sector except hard core gaming with Xbox, it's fighting hard on all fronts. Bing and Windows Phone and Surface are all far behind their competitors, but they're hanging in there. Microsoft bet heavily that users are going to want to do more with their "personal technology" devices than just consume, but that hasn't yet borne out in Windows 8 and Surface sales. It still very well could.
What Microsoft can't afford to do is look through the rose colored glasses at those billions of dollars of revenues, and think that everything's going to be ok. Steve Ballmer knows that Microsoft is facing its toughest challenges, it's why he's stepping down. Microsoft could just as easily drive Nokia's phone business into the ground as have it succeed, and Bing and Windows Phone and Surface could all be distant memories in just a few years' time. Maybe all we need are iPads, and if that's the case, then Microsoft will be a much smaller company, with much smaller revenues, in years to come.
While it seems insane to say that almost $25 billion in revenues last quarter doesn't mean much, Microsoft can't afford to sit back and wait for the cash to continue to roll in. Unless the company learns how to change to meet the challenges it faces, the future won't be nearly so rosy.