A few days ago, Microsoft made official their new name for SkyDrive, to be called "OneDrive". On the same day, our friends over at LiveSino.net also discovered that Office Web Apps, the web version of the Office suite of apps, may be getting a name change too – to be called "Office Online".
Tom Warren from The Verge reports that this name change would happen "in the coming weeks", and it appears the transition is already underway. Today the website http://www.onenote.com has gotten an update, and if you're signed in to your Microsoft account, you will simply be presented with a list of OneNote notebooks available on SkyDrive (or OneDrive):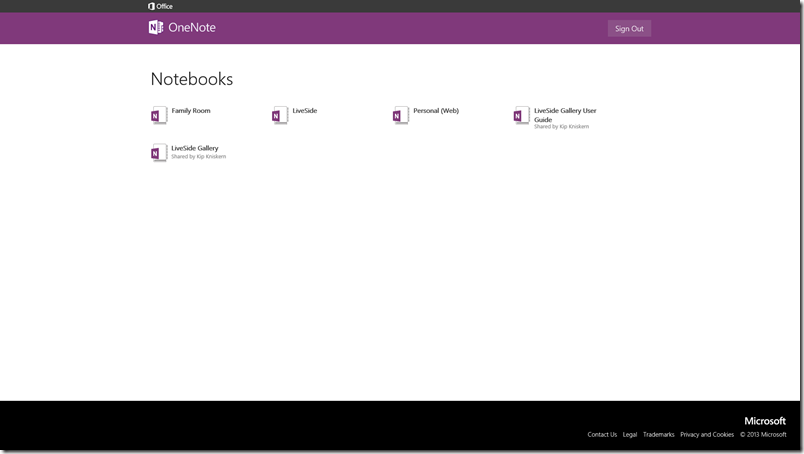 We understand that this new website is what you'll get when you click on the OneNote tile in the new dropdown header on Microsoft services, once it comes online. Clicking on the Word, Excel, and PowerPoint tiles will get you something like this instead: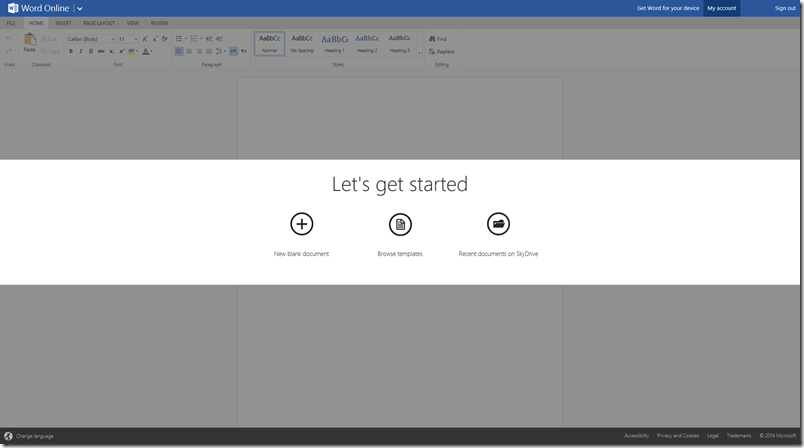 According to The Verge, the rebranding and navigation changes are aimed to "make the online versions of Word, Excel, PowerPoint, and OneNote more accessible and easy to find". So don't expect major changes when the rebranding happens, as the web apps were only just updated a week ago. You can check out the official Office Blog post for details on what's new in the latest OneNote Web App update.