Today Nokia and JD.com jointly announced the pre-order of Nokia X phones begins today in China. The Nokia X phones, Nokia's newly announced Android family, will exclusively be selling through JD.com JDPhone program and be available on March 24th.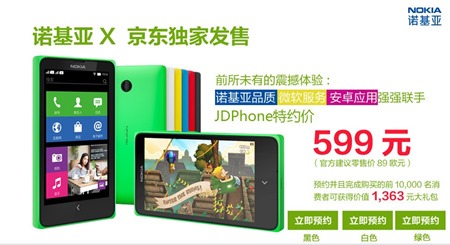 The price of Nokia X in China is CNY 599, nearly USD 100/EUR 70. The pricing for China market is even cheaper than the suggested retail price EUR 89 announced during the MWC 2014 event.
According to the JD.com pre-order status number, over 27,000 people has signed up for the Nokia X phones. But those people don't need to pay immediately until March 24th. And of course, the phones won't be shipped until people pay. First 10,000 buyers will get a free package of Chinese service subscriptions and gift cards.
Nokia China has partnered with the Android UI maker Lewa to provide custom Android launcher to Chinese users. The Lewa UI looks very similar to the standard Android UI. Anyway, users have the ability to switch between Lewa UI and default Nokia X UI.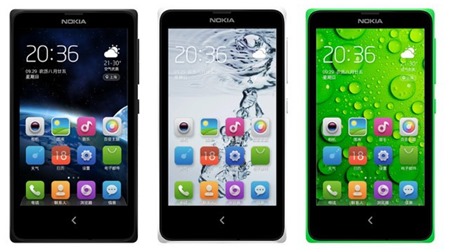 Last month, Nokia X has been rooted to run Google's services and Play store. But don't forget Nokia X is a low-end smartphone. (via LiveSino)