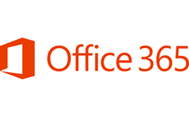 Microsoft is pushing its Office 365 subscription plan hard, making a number of advances for business that they announced at last week's SharePoint conference, and continuing the trend with the announcement today of Office 365 Personal. A blog post on the Office blog this morning reveals that Office 365 has 3.5 million consumer subscribers and counting, and is looking for more with this latest offering. The latest version of Office 365, which will be available "this Spring", includes the subscription version of Office (kept up to date regularly as long as you maintain the subscription), 60 minutes per month of Skype calling, and an extra 20GB of OneDrive storage, for $69.99 USD per year (or $6.99 USD per month).
The new version provides a new lower cost entry point to Office 365 than even Office 365 Home Premium (which will be renamed to simply Office 365 Home), but only allows for a single PC or Mac installation along with a single tablet installation. No mention of smartphone, and it appears that in order to get Office 365 you would have to opt for at least the Office 365 Home (Premium) edition, which allows families to connect up to 5 PCs or Macs and 5 Android or iOS smartphones.
Office Mobile is included with Windows Phones, so an Office 365 Personal user with a Windows Phone would be all set, but Android or iOS users would need to upgrade to get Office Mobile for their phones.   (Update: Mary Jo Foley has clarification that Office 365 Personal subscribers will be able to install Office Mobile on their phones (no word yet on how many) for free).  The inclusion of tablets in the new subscription may well point to the impending introduction of Office for iPad, which many believe is coming sooner rather than later.
Office 365 is in a heated battle with Google Apps, although the two services take slightly different approaches to their service offerings. Google Apps for Business on the face of it is cheaper than any of the Office 365 offerings, at $5/mo – $50/yr, and offers 30 GB of storage through "Gmail and Drive storage", but of course does not include a standalone office productivity suite. For the extra money spent with Office 365, you get your own copy (copies) of the latest versions of Office, updated regularly.
(Update: Google is continuing to play hardball, too, as it just dropped the prices for Google Drive storage, with 100GB dropped to just $1.99/mo, far cheaper than OneDrive's $50/yr)
Will you be lining up this Spring to get Office 365 Personal?