September, 2014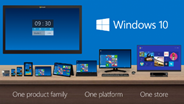 Today, at a press event in San Francisco, Microsoft unveiled a first look at its latest Windows version, and revealed that it will be called, not Windows 9, as was widely assumed, but Windows 10. The new version, available as early as tomorrow via a Windows Insider program …

Today's Microsoft-related news flurry concerns HERE Maps, and the PR fluff is flying. HERE Maps, which Nokia kept after selling off its phones businesses to Microsoft, started out as a Windows-Phone-first enterprise, but there was always some talk of bringing the service to other platforms. Microsoft has been …

Both Microsoft and Apple are pushing out updates for their phones today. Apple is releasing an update to iOS 8, and Microsoft an update for its Developer Preview Program. Both updates are geared at bug fixes, although from early reports, Apple's update seems to be creating at least …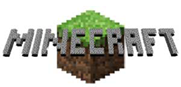 As expected, Microsoft announced today that it's acquiring Swedish game maker Mojang, makers of Minecraft. The deal, for $2.5 Billion US, gives Microsoft a new blockbuster gaming title, new inroads into education and programming, connection to a large and active social network, and significant opportunities to grow …

Earlier this week, the Wall Street Journal reported that Microsoft was in talks to buy Mojang, a Stockholm, Sweden based game company and the makers of the ultra-popular Minecraft. Late Friday afternoon, Reuters reported that the deal is set to be finalized as early as Monday:
Microsoft
…
Yesterday, an independent tech blog, Geek On Gadgets, revealed, according to internal documents obtained by the site, that Microsoft will be dropping the Nokia brand in advertising this holiday season. In addition, according to the site, Microsoft will begin to "shy away from" use of the Windows …

Yesterday Apple, to the surprise of not a single person, announced the Apple Watch, coming sometime next year. Short on specifics and long on another stab at Apple's "one more thing" magic (Tim Cook actually said those word when introducing the watch), the Watch will be …
What comes around, goes around.
Plus ça change, plus c'est la même chose.
All Of This Has Happened Before And Will Happen Again.
Microsoft has just announced a new look and somewhat of a new direction for MSN, and a bit of a rebranding for some of …

In late August, Bing introduced a beta of the Bing Image Widget, a way for websites to embed Bing Image search results in their web pages. You would set up a search query and some size parameters, and Bing would return images directly to your site. Apparently …