2014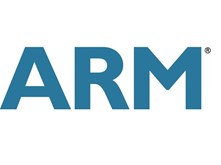 Today's news cycle flurry centers around Microsoft's Surface, and whether Microsoft will continue with Surface on ARM, or just give up on the whole idea. As a refresher, ARM refers to a family of RISC (reduced instruction set computing) based …

In our last post, we called Windows Phone as it currently sits a "lame duck". On September 30th, Microsoft announced Windows 10, and in the QnA following confirmed that Windows Phones will run Windows 10, too. This …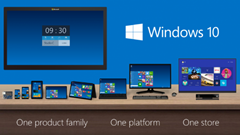 As if there were any question, yesterday's QnA session at the Windows 10 press event clarified what's coming for Windows Phone (via The Verge):
Q: You mentioned screens ranging from 4 inches to 80 inches. Is Windows 10 the
…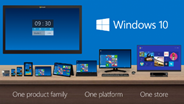 Today, at a press event in San Francisco, Microsoft unveiled a first look at its latest Windows version, and revealed that it will be called, not Windows 9, as was widely assumed, but Windows 10. The new version, available as …

Today's Microsoft-related news flurry concerns HERE Maps, and the PR fluff is flying. HERE Maps, which Nokia kept after selling off its phones businesses to Microsoft, started out as a Windows-Phone-first enterprise, but there was always some talk of bringing …

Both Microsoft and Apple are pushing out updates for their phones today. Apple is releasing an update to iOS 8, and Microsoft an update for its Developer Preview Program. Both updates are geared at bug fixes, although from early reports, …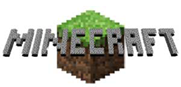 As expected, Microsoft announced today that it's acquiring Swedish game maker Mojang, makers of Minecraft. The deal, for $2.5 Billion US, gives Microsoft a new blockbuster gaming title, new inroads into education and programming, connection to a large and …

Earlier this week, the Wall Street Journal reported that Microsoft was in talks to buy Mojang, a Stockholm, Sweden based game company and the makers of the ultra-popular Minecraft. Late Friday afternoon, Reuters reported that the deal is set …
Yesterday, an independent tech blog, Geek On Gadgets, revealed, according to internal documents obtained by the site, that Microsoft will be dropping the Nokia brand in advertising this holiday season. In addition, according to the site, Microsoft will begin …

Yesterday Apple, to the surprise of not a single person, announced the Apple Watch, coming sometime next year. Short on specifics and long on another stab at Apple's "one more thing" magic (Tim Cook actually said those word …
What comes around, goes around.
Plus ça change, plus c'est la même chose.
All Of This Has Happened Before And Will Happen Again.
Microsoft has just announced a new look and somewhat of a new direction for MSN, and …

In late August, Bing introduced a beta of the Bing Image Widget, a way for websites to embed Bing Image search results in their web pages. You would set up a search query and some size parameters, and Bing …

I've been thinking a lot about Microsoft and its relationship with consumer enthusiasts like myself and the readers of this blog recently. Even though I've been lax on posting, my enthusiasm for Microsoft and its consumer products hasn't waned. I …

"Threshold" is the code name of the next version of Windows, and according to a report today by Mary Jo Foley, it's coming soon. Mary Jo reports that according to her multiple sources, the new OS will enter a …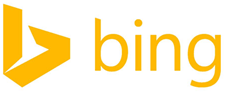 A few years ago when Microsoft rebranded Live Search to Bing, it promised to move beyond the "10 blue lines" that described Google search at the time. In the years since that, search has indeed moved well beyond those 10 …

Just now I wrote about the hoops I jumped through to get a fully working and fully updated Windows Phone, which is now running Nokia's Cyan update and the Windows Phone 8.1.1 update. In short, there has been an …

Last week in China, Joe Belfiore announced that Windows Phone 8.1 Update 1 would be available to "developers" soon, and indeed today, it's here. The update includes significant updates to IE 11 for Windows Phone, a new take …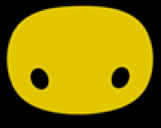 Late last night (Pacific Daylight time – mid-Wednesday morning in China), Microsoft announced the expansion of Cortana to two new markets in beta, China and the UK, as well as the alpha release of the personal digital assistant for Windows …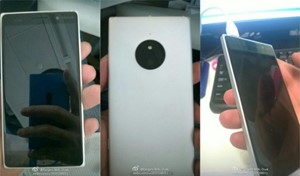 This has been an interesting year so far for Windows Phone. In some ways, it's been quite disappointing, as Microsoft's mobile ecosystem has failed to gain ground in the marketplace (enough so that Microsoft executives are now talking about "making …

Microsoft released its 4th quarter earnings yesterday, and despite a big hit from the Nokia acquisition, the news was generally good. Microsoft's cloud services (Azure, Office 365, and the like) are starting to take off, traditional server side …