2014
Nokia released its 4th quarter and full year 2013 earnings earlier today, and it wasn't particularly good news either for Nokia or Microsoft, who are poised to acquire Nokia's phone businesses sometime early this year.
While losses on the phones …
Microsoft has updated its Office Web Apps today, opting for an even "flatter" look and feel, adding easier access to SkyDrive, and even adding some features. Frederic Lardinois over at TechCrunch noticed the changes, and then confirmed them with …

Today, the official Office blogs debuted a new look and feel, and thanks to the Syrian Electronic Army (@Official_SEA16), it became obvious that they made a switch from the proprietary and ASP.net powered Telligent CMS (what used to …

A post on Sunday over at Re/Code, the new Walt Mossberg/Kara Swisher venture after their departure from The Wall Street Journal, let fly a number of new rumors about Microsoft's CEO search. According to Swisher, major investors and other …

Rumors have been flying for the past few weeks about the possibility of a new Nokia phone, code named Normandy, which runs Android. Prolific mobile tidbits leaker @evleaks has provided screenshots of not only the device, but of a new …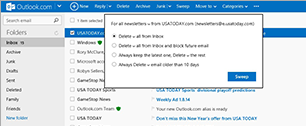 According to a new blog post on the Outlook blog, the Sweep feature in Outlook.com is used more than 7.5 million times per week. It allows users to clean out their inboxes using bulk delete of certain types of …

The latest news coming from Bloomberg News brings forth a new name in to add to the potential Microsoft CEO list: Ericsson CEO Hans Vestberg. Vestberg, 48, was born in Hudiksvall, Sweden, began working at Ericsson in 1988, earned a …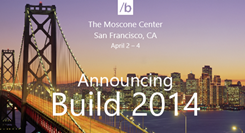 Just happened to confirm my invitation to attend this year's Build conference in San Francisco April 2-4, and while I was already looking forward to it, now I'm just downright excited!
As we wrote earlier, Build just may be (or …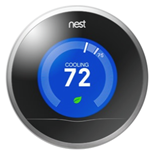 These are interesting times, indeed. As much as the landscape of computing and the internet have changed over the past ten years since the arrival of Google, the iPhone, and the iPad, all indications are that we ain't seen nuthin' …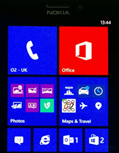 Nokia announced today that it is beginning to ship its "Black" update, and the Nokia Conversations blog post announcing the update led with a description of a new feature called "App Folder":
The Lumia Black update combines a host
…

Nokia announced today, via the Nokia Conversations blog and an update details page, that Lumia "Black", a feature update for Nokia Lumia Windows 8 devices, is available now for the Lumia 925 and 1020, and coming soon to a …
Setting up FTP on our Azure VM is precisely why we're doing this series: the downside of managing a server when you're not an IT pro is that when something doesn't work, you start looking for solutions and trying things …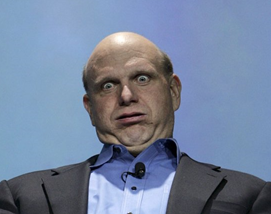 The latest on the Microsoft CEO news came out today, as the Associated Press is reporting that Alan Mulally, current Ford CEO and considered to be a leading front runner for the position left open by Steve Ballmer's announcement in …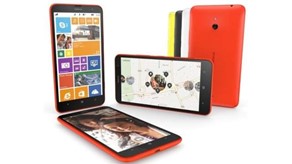 Yesterday, Microsoft released some numbers showing that Windows Phone achieved record sales this holiday season, topping sales of iPhones in 24 markets, and was #2 in sales in 14 markets. Here's the statement, provided to journalists at CES by Microsoft, …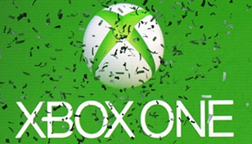 First, the official news. In a blog post today, Microsoft Corporate Vice President Yusuf Mehdi announced that the Xbox One sold over 3 million consoles in 2013:
Over 3 million Xbox One consoles were sold to consumers in 13
…

While Microsoft isn't "officially" at CES anymore, with no keynote and no Microsoft booth, the company is still making a strong showing this year, with a number of partners showing off new devices.  You can check out the latest from …

If you've been following along at home, you know we're setting up a beta testing site for LiveSide running on Azure, mirroring our main site. So far we've created a Windows Server 2012 R2 Virtual Machine (in Part One…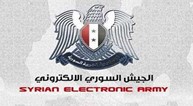 Earlier today, Skype's social media properties, including two Twitter accounts, a Facebook page, and the Skype blog, were defaced by the "Syrian Electronic Army". The posts were fairly quickly removed, and Skype issued a statement:
  "We recently became aware
…
A few minutes ago, both the Skype and the Skype developer Twitter accounts tweeted out messages purportedly from the Syrian Electronic Army, and linking to a hacked post on the Skype blog: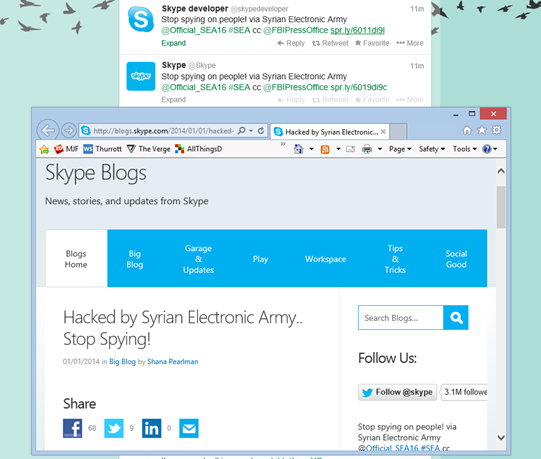 We expect that the tweets and blog post …
When you log on to the Server you just set up (see LiveSide on Azure: Part One), you're greeted by Server Manager, the front end to managing the roles and features on Windows Server. We had to turn on …
Page 7 of 7
« Previous
1
...
5
6
7