Bing

If you've used Bing Translator before, you'll know it to be a simple and mostly effective method of getting a quick translation, either by inputting text or selecting portions or whole web pages for translation.  For sites like ours, who …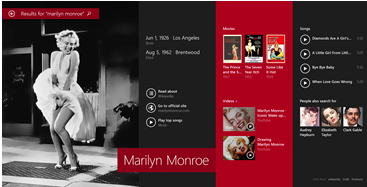 Today, Microsoft officially acknowledged a number of details about changes coming to Windows via the Windows 8.1 update, coming later this year (with a preview expected as early as the end of June), including new updates to the Windows …
Microsoft is betting big on "Satori", the code name for the Bing technology that attempts to understand relationships between "the people, places and things around us", and most of the announced improvements to Bing have involved Satori-driven search results, including …
Chat has been a hot topic this week, what with the addition of Google contacts into Outlook.com and the backlash it caused coming from Google, new abilities to chat from within SkyDrive on Outlook.com, the announcements of Google Hangouts, and …
A couple of tweaks to announce for Microsoft products today, for SkyDrive and Bing.  First up is news of an improved SkyDrive photos experience, including an "all photos view", better upload performance, and new layout thumbnails.  A post on the …
Bing continues to expand its Social Sidebar features, today announcing that you're now able to "Like" a friend's comment or post that appears in a Bing search result, and comment directly to their Facebook post without leaving Bing:

Two weeks ago, Bing released a "significant" set of updates to its Windows 8 suite of apps (News, Maps, Finance, Sports, and Travel), and promised an update to the Weather app, too, "over the course of the coming days".
Well …

Looks like Bing is trying again with an aggregation service for "deals", or in this case, "offers".  A post on the Bing Search blog today announced the beta launch of Bing Offers, available in the US, which:
aggregates deals
…

This morning Bing released a set of updates to their Windows 8 apps, including a new feature in News that lets you set RSS content as news sources to create your own customized News app.
Of course we had …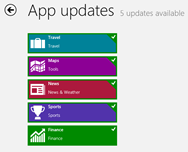 The folks in Redmond must be feeling relieved about getting their taxes done (today, April 15th, is the deadline for paying your federal income taxes here in the US), as not only has Skype for Windows Phone 8 updated, …

Are you a Pinterest user? Pinterest, "a tool for collecting and organizing things you love", launched in March, 2010, and has grown to be the 3rd largest social networking site in the US (behind only Facebook and Twitter) according …
When Dr. Antonio Gulli of Bing R&D blogged last week about Autosuggest, explaining in perhaps just a bit too much detail how Bing's search box shows you a list of suggestions as you type, he didn't mention this: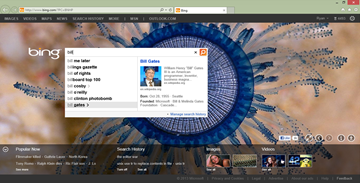 Thanks …

One place where Microsoft seems to know how to keep up a steady pace of updates is over at Bing, and today they've added yet again, this time providing a Klout score along with information from Twitter, Facebook, and LinkedIn …
It looks like Bing has finally gotten around to changing the Hotmail link on the Bing Home Page to Outlook.com, and some of our readers are pointing out some other changes they're seeing as well.
Luckily for Bing, they've managed …

It looks like Bing.com has updated its History view sometime in the last week or so.  As usual, we're never sure what has been widely updated and what is part of a local trial, but at least here, for this …
Bing Maps continues to improve their aerial imagery, announcing today new date provided by TerraColor to present seamless satellite imagery for zoomed out views, new bathymetric (ocean floor) data from Scripps Institute of Oceanography, and  new high resolution satellite imagery …

Last November, Bing unveiled Bing.com/Elections, an interactive experience that attracted almost 32 million people on Election Day, rivaling network news viewership.  Now, expanding on that experience, Microsoft is readying a new interactive experience for President Barack Obama's State of …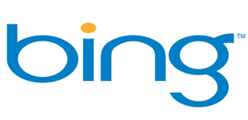 Yesterday, Facebook announced "Graph Search", an ambitious project to allow searching Facebook for profile and "Like" driven information, and to expand Bing web search results when a Graph Search result comes up empty. Now today, Bing is announcing that they …
Today, at a press event at the Palo Alto, California headquarters of Facebook, CEO Mark Zuckerberg introduced what he called the 3rd of the three pillars of Facebook (along with the Facebook News Feed and the Timeline), Graph Search.

Zuckerberg …
Looks like Bing is clearing off its desk before the holiday break, and after updates to the Snapshot and the Social Sidebar, Bing has also released a variety of new updates.
First up is Bing Desktop, which was first released …