Bing

OK this is pretty far-fetched, but according to a post on Barron's Tech Trader Daily blog, CNBC editor Gary Kaminsky "made passing reference to a report that apparently claims Microsoft might be considering giving its "Bing" search operations to Facebook after the latter goes public, in return …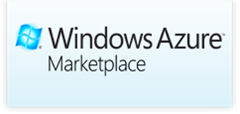 In an email letter sent to Bing developers today, and published on the Bing Developer blog, the Bing Developer team has announced significant changes to the Bing Search API access model, which is moving from a free service to a paid subscription model on the Windows Azure …
We've been getting a number of tips in the past few weeks about new features and new looks showing up on Bing, including the "tile interface" Bing home page (thanks, John):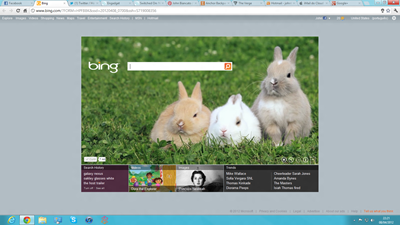 .. and a new, more Metro-y search results page (note the cleaner navigation at the top) (thanks, …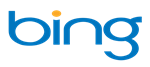 Microsoft quietly released an application called Bing Desktop beta today via the Microsoft Download Center today. At only 1.4 MB in size, this is what the application does, according to the download description:
Bing Desktop delivers the beauty of the Bing homepage to your Windows desktop each day.
…

Yesterday, PC World posted on what's looking like a cozy relationship between Microsoft and OpenStreetMap, an open source mapping project that has been in the news lately as a number of companies, including FourSquare and Apple, are switching away from Google Maps (and more specifically, from Google's …
A blog post this morning on the Bing Search blog, perhaps a bit prematurely as the post has disappeared, announced a number of improvements to Bing Video, including larger and more informative previews in the search results page, infinite scroll for videos, related content, a larger video …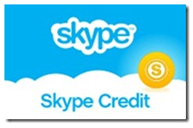 We've been waiting for Skype, acquired by Microsoft last year, to begin to make itself known within Microsoft products, and although today's announced "Bing and Skype – Better Together" promotion isn't earth shattering news, it's a start.
According to the post on the Bing Search blog, …
It is being reported that Microsoft has recently updated Bing in Germany which sees features from other markets being brought to the Germany site. The homepage now offers hotspots to allow for exploration and discovery and makes the homepage more engaging.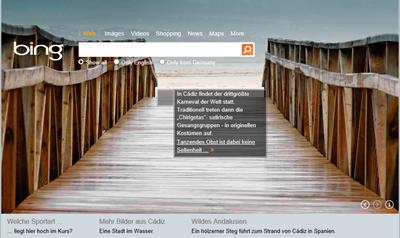 In addition to the hotspots being …
Tips has been coming into our inbox that Bing is currently testing a new and slightly improved Metro-styled Bing homepage recently. The new design adds more information to the "taskbar" at the bottom of the Bing homepage image, which looks similar to the one Bing had been testing …
In a continuation of the metrofication of Microsoft and the unification of Bing Maps and Nokia Maps, a blog post on the Bing Search blog announced today some new changes to the way that pushpins, popups, and transit info appear on Bing Maps.
As you can see, …

Since its release last spring, the Bing Photosynth app for iOS has been downloaded by over 6 million people, allowing users to create and share Photosynths via Bing Maps, Twitter, or Facebook.  Today, a post on the Bing Search blog announced a new version, v 1.1.3, is now …
Yesterday we stumbled upon what appears to be a new look for the Explore pages on Bing.com, combining a new set of icons with a possibly more metro-ish look, and a new set of pages devoted to explaining Bing's offerings: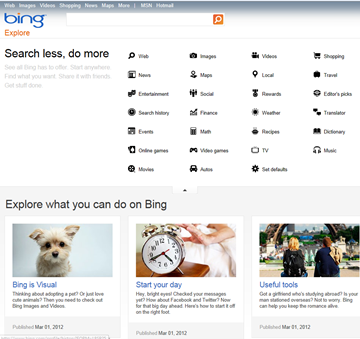 We use the Explore link quite a …

Now that the Windows 8 Consumer Preview is out, developers are going to want to begin (if they haven't already) to create new Metro style apps.  Just in time to make that process easier, Bing today released a new SDK (software development kit) for Bing Maps.  While the …

Dr. Harry Shum introduced a new series of blog posts on the Bing Search blog today, focusing on "Search Quality Insights".  Shum contends that "there has never been a more fascinating or challenging time in the search space", noting that the data we consume on the web is …
If you're not in a hotel meeting room, you're probably downloading or have already downloaded the Windows 8 Consumer Preview.  If so, you can play with three new Bing apps: Finance, Weather, and Maps.  The Bing team has posted on the new apps, in conjunction with …
When Microsoft and Nokia signed their strategic partnership last year it was noted that the companies planned to work together not only on Windows Phones but also their mapping technology, today an aspect of that partnership has been announced with a new Unified Map Design from the two …
Today we were tipped off by @ParasValecha about a new design for Bing. Microsoft has been testing a few different designs for the search engine over the past few months and a few readers of Liveside have had access to them. However, those designs weren't too different from …
Microsoft took another small step toward Bing integration with Facebook today with the introduction of Bing Linked Pages.  By allowing Bing to connect up with your Facebook account, you can now manage the way your "vanity search" looks in Bing, by confirming (or not) a set of links …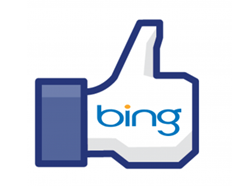 Much has been made recently both about Google's somewhat forced entry into social search as it tries to compete with Facebook, and with Bing's much friendlier relationship with not only Facebook, but Twitter.  Last week, Liz Gannes over at the Wall Street Journal's tech blog All …
Today a special Bing page was spotted (My Digital Life via Twitter) that is designed for users of the Windows 8 Consumer Preview. The homepage features a HTML video of a betta fish swimming across the screen, the fish is now synonymous with Microsoft beta/preview version of …