Opinion
Tomorrow, new Microsoft CEO Satya Nadella is expected to unveil the next generation of Surface devices, and mark his 112th day on the job, by our count. It's a good mark for the beginning of Nadella's transition from his self-imposed "first hundred days" of meeting with customers, partners, …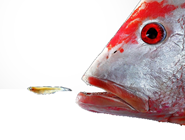 Yesterday Apple released its 2nd quarter earnings, and in the earnings call Apple CEO Tim Cook noted that Apple has acquired some 24 companies in the last 18 months, and plans to keep looking for opportunities. Seemingly every day, there's news of a new acquisition on Techmeme, …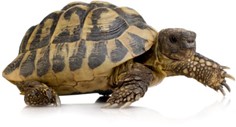 Another day, another report of how the new, post Ballmer Microsoft is speeding up its cadence on delivering Windows, this time with Mary Jo Foley reporting that there may be another update to Windows 8.1 as early as this August. This "new" Microsoft, it seems, is ready to …

Yesterday Microsoft announced that it was renaming "Windows Azure" to "Microsoft Azure", the latest in a series of moves to consolidate Microsoft's branding and clean up the Windows brand. Followers of this blog know that Azure is only the latest in a long string of rebrandings, from …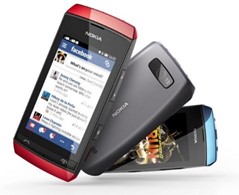 The Android on Nokia story, which has been percolating ever since word first leaked out about a Nokia "Normandy" device, boiled over yesterday with a Wall Street Journal post reporting that Nokia is indeed planning to announce a Nokia device running Android at MWC (Bloomberg today says …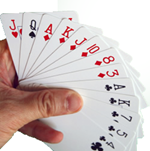 The day started early here in Seattle – Microsoft announced Satya Nadella as their new CEO at 6am PST, just in time for the stock markets in New York to open, three time zones away. Since then, we've been poring over news and notes, and wanted to end …

Tomorrow, Sunday February 2nd, the Seattle Seahawks play the Denver Broncos in the Super Bowl for the NFL championship. Seattle is pretty excited about it all, partly because we haven't won at much of anything, partly because the NFL is by far and away the most popular sport …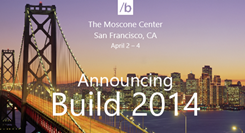 Just happened to confirm my invitation to attend this year's Build conference in San Francisco April 2-4, and while I was already looking forward to it, now I'm just downright excited!
As we wrote earlier, Build just may be (or not, there's really no telling) the first large …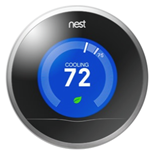 These are interesting times, indeed. As much as the landscape of computing and the internet have changed over the past ten years since the arrival of Google, the iPhone, and the iPad, all indications are that we ain't seen nuthin' yet. Yesterday, Google announced its intention to acquire …
One of the things we're going to try with our new look LiveSide is to be able to point you to interesting conversations around the web, either by linking or by Twitter. Today, Paul Thurrott provides some interesting commentary on what may be troubling times ahead for Windows:…

Earlier today, Paul Thurrott let off some steam (granted, he's never been very shy about that), ranting about the perceived notion that Microsoft has taken to copying Apple when it should be, in Thurrott's estimation, copying Google instead. In making his points in a blog post titled Microsoft …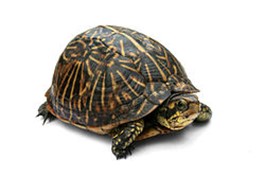 Today Microsoft officially announced that it will make Windows 8.1 available as a free update to all Windows 8 users beginning on October 18th (in New Zealand, that is, it will actually be available on the 17th in most of the world), and then available at retail and …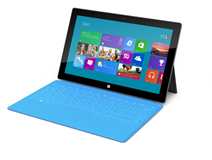 Microsoft's 4th quarter earnings came out yesterday, and while the news was mixed, the big bombshell was news that Microsoft wrote down $900 million on poor sales of the Surface RT, and its subsequent price slashing. Chief Financial Officer Amy Hood explained in the Analysts call shortly after …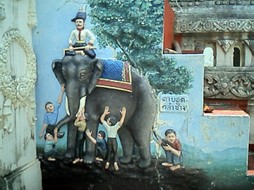 Remember the old proverb about blind men describing an elephant? That's the situation we're in when trying to get our heads around all the news swirling around Edward Snowden's revelations about the NSA, PRISM, and the extent of cooperation (or coercion) between the US Government via the …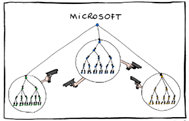 So the rumored Microsoft reorganization was officially announced today, coming down pretty much just how Bloomberg News and All Things D said it would. In case you missed it (or spent an enjoyable 12 hour day at work, like I did), Microsoft made the restructuring official with …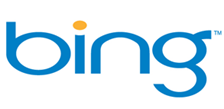 Today, on the Bing Search blog, Bing Director Stefan Weitz posted on some thoughts he and his team had while watching last week's Google I/O keynote.  Weitz starts off by summing up what he and his team surmised was a core takeaway from the keynote:
But what
…

Some shots were fired back and forth today between Microsoft and Google in a series of exchanges both from the stage at Google I/O, and behind the scenes with some well placed leaks that come perilously close to crossing the "don't be evil" line, from both camps.
At …

Here we go again, another day, and another negative ad campaign coming from Microsoft, this time attacking supposed privacy problems with Android phones. Carrying on with the "Scroogled" theme, where Microsoft, apparently unable to make much of a dent in Google's dominance on its own merits, …

Yesterday Microsoft released their new updated version of an online calendar, offering a clean new interface and a basic set of features as part of Outlook.com. We called it a "nice little calendar", and it is. What it is, however, is far less important than what it …

Next week, Microsoft will begin the process of moving users off of their Windows Live Messenger clients and onto Skype, something that Messenger users are well aware of due to a barrage of recent email messages informing us of the change.
But in less than a year, …