Opinion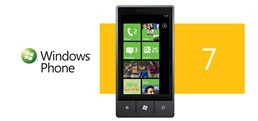 Some sort of a flood of Mango hands on reviews released tonight, and everyone from Paul Thurrott to Gizmodo to Ina Fried at All Things D to Tom Warren at WinRumors are gushing over the new update to Windows Phone, code named Mango (WMPowerUser even took the …
It's been two weeks since we saw some of the unique features Microsoft has in store for Windows Phone Mango. I have no doubt that we all have watched every video, inspected every image, and kept our ears open for every tiny bit of news on what the …
We've all heard about Microsoft's "3-screens-and-the-cloud" strategy before, delivering cloud services to the "three-screens" – PCs, TV (via the Xbox 360), and of course your mobile phones. Windows Live really sits right in the centre of this strategy, bringing the "cloud" component to a variety of …
For three years I've listened to tech luminary Paul Thurrott on his Windows Weekly Podcast tell us about the future of computing and cloud integration. I laughed at his repeated attempts to convince the wider geek public that anything stored on your hard drive was how the cavemen would do it. I scoffed at his repeated attempts to explain his complicated network of Google Calendars and desktop clients that pulled them to his computer. One day, in January I stopped laughing.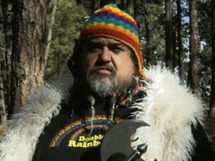 According to numerous sources, Microsoft is set to announce a $7 $8 8.5 billion dollar deal to acquire Skype, as soon as early Tuesday morning (apparently a press release is forthcoming at 5am PDT).  Even for a company that loses $2.5 billion a year on online consumer services, …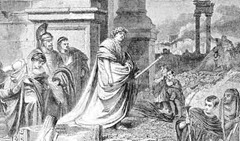 There have been a number of incremental news stories regarding the Windows Phone NoDo update since we last posted on the subject – unfortunately none of them are either good or even have much to do with the update itself.  To be honest we're tired of the whole …
This morning, someone from the Bing PR team, in an effort to join in the efforts to help the victims of the recent Japan earthquake and tsunami, learned what happens when your PR efforts for a multi-billion dollar enterprise are amateurish and inexcusably poorly thought out. 
A tweet …
We're sure that Jay Bhatti is probably a very nice guy.  Maybe he doesn't have much to do after Spock.com was sold, or maybe he misses his old pals in Redmond.  Whatever.  But when a guy guest posts on Business Insider SAI and self titles the post …
The early returns are filtering in, and our personal first impressions, along with others from around the web, were, shall we say, underwhelming.  Nick Eaton at the Seattle PI, for one, was left wanting:
What we don't know is why Microsoft is still opening CES. It announced
…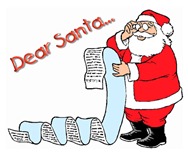 Next month we'll begin our 6th year of covering Windows Live news and information.  We've seen a lot come and go in the past 5 years (brought home by our recent move to WordPress which caused us to go back into the archives as we cleaned up urls …
Yesterday's announcement on the Windows Home Server blog about the decision to pull Drive Extender functionality from Vail/Aurora/Breckenridge is just yet another example of how Microsoft, while perhaps doing the right thing in the short term for their business, continues to appear to fail to understand the basics …
I recently came across an article on Neowin which mentioned that an upcoming Google product might be coming soon to Google Docs – named Google Cloud Print. While reading this article, it led me to think back to what Microsoft had in mind in this area exactly 2 …
Last week Steve Ballmer announced that Ray Ozzie would be stepping down from his position as Chief Software Architect at Microsoft, and today , Ozzie published a memo he wrote to "Executive Staff and direct reports", entitled "The Dawn of a New Day".  Like "The …
Windows Live Gallery is dead! Ok, technically it's not, but it looks like it hasn't long left of this world. Yes, yes, I know, we're basing this on purely one section of the site being cut off and moved/deprecated, but we've seen all this before from Microsoft.…
Last week we posted about Windows Live Calendar Wave 4 experiencing calendar display issues soon after the upgrade. David Dennis, Principal Lead Program Manager of Windows Live Hotmail/Calendar, has kindly commented on our blog post, as well as following up personally with myself regarding the issue.
It turns …
Earlier this month, one of my Windows Live accounts started to encounter some problems, as none of my calendars and events would like to load in Windows Live Calendar. Not only this, but each time I start up my Windows Live Mail, an error message would appear saying …
Well it didn't take long for someone to show Microsoft and Verizon just how badly they've botched the pricing plans for the KIN. Barely 12 hours after Microsoft and Verizon announced that it will cost at least $70/mo + another $15/mo for a Zune Pass, for a …
Finally, it looks like Windows Live Wave 4 is just around the corner.  Microsoft last week began to talk publically about Messenger Wave 4, notably in Sao Paulo, Brazil, and in Amsterdam, where Messenger usage is heavy, to put it mildly.  If the timeline predictions floating around are …
Long Zheng was quick to dig around in last night's updated Zune software, and quick to find reference to a %phone% (good work, btw!), and this just a day after Microsoft denied publically to Mary Jo Foley that the Zune update had anything to do with Zune/phone.
So …
Yesterday Google dropped quite a bombshell when it announced that, because of a series of attacks on Google and other companies by hackers trying to get access to Chinese human rights activists GMail accounts, it would reconsider its "approach to China":
These attacks and the surveillance they have
…