Looks like the leaks of Nokia Windows Phone just keeps coming. With the recent leak of the Nokia 800 "Sea Ray" press images earlier today, Pocketnow.com got hold of another image of a Nokia Windows Phone device. According to the leaked source, this device is allegedly a prototype of the upcoming Nokia "Sabre" phone widely expected to be announced at Nokia World next week. Check it out below: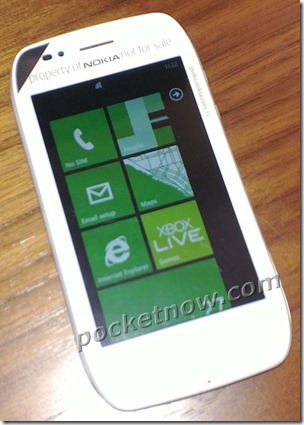 Pocketnow.com noticed that, possibly due to the poor quality of the photograph, the compulsory Back, Home, and Search buttons are missing from the device, suggesting that this might just be a prototype device sporting a generic casing for testing internal hardware and that the design is not final. Judging by the shape of the device however, it does resemble one of the concept arts from an allegedly leaked Nokia Windows Phone video, albeit with a smaller screen: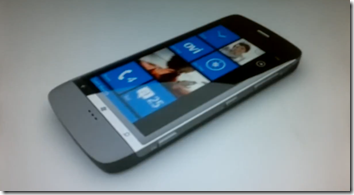 It is only 5 more days until Nokia World, and we certainly can't wait to see what Windows Phone devices Nokia will bring us. Stay tuned at LiveSide as we continue to cover the latest Nokia Windows Phone news!