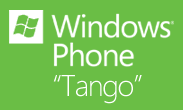 Andy Lees, President of the Windows Phone division, announced during the AsiaD conference in Hong Kong earlier this month that Windows Phone will be launching in mainland China in 2012. Earlier this week Nokia also indicated that it plans to introduce a portfolio of products into mainland China in the first half of 2012, to be made available on China Mobile's TD-SCDMA network. This timing seems to go nicely with Microsoft's upcoming update for Windows Phone, codenamed "Tango", which aims to bring Windows Phone into emerging markets including China.
In fact, Chinese media Sina recently had the chance to play with Nokia's new Lumia 800 and 710 devices, and took a couple of photos of the devices in the Chinese interface. Interestingly, we noticed something different in the photos shown which indicates the device might be running a version of "Tango":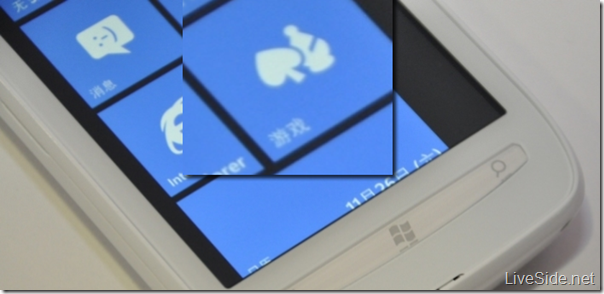 As highlighted in the photo above, which shows the "Games" tile in the Chinese, the obvious green Xbox LIVE tile with an animated avatar is missing, and instead a plain icon is shown on the tile. We know that in the current version of Windows Phone 7.5 "Mango", even if you change your language to Chinese the Games hub will still feature Xbox LIVE integration. As such we have reasons to believe that the device might be running a pre-release version of "Tango", which according to reports is set to be targeted at low-cost devices and aims to expand Windows Phone into emerging markets. If you didn't know already, the Xbox LIVE service, as well as the Xbox 360 console, was never launched in mainland China.
We've previously heard reports that Windows Phone will also launch in Thailand in early 2012 with Thai language support – a language that is not yet supported in "Mango", leading to many believing that the launch will be accompanied with the "Tango" update. Similar to mainland China, the Xbox LIVE service is not available in Thailand either. So unless Microsoft devices to expand its Xbox LIVE service to these additional markets, it is very possible that Microsoft might be instead be stripping out the Xbox LIVE integration from the Games hub for "Tango" devices launched in emerging markets. Just like what we saw above.
It remains to be seen whether the Xbox LIVE titles in the marketplace will be available in these emerging markets.
Update: Long Zheng in the comments pointed out that if you change your display language to "Chinese (Simplified)" in Mango then the Xbox LIVE tile will get turn into a normal icon. So it's probably not Tango afterall.