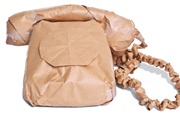 Over the past few weeks, we've seen quite a few leaks of the new Nokia 800 Windows Phone device, from press renders to advertisement posters, and there's even teaser videos of it on TV in the UK.
Today, just less than 24 hours before Nokia World, clear photos of the actual device has leaked to the web via The Next Web. Check them out below:
As expected, the device greatly resembles the MeeGo-based Nokia N9. Specifications of the device is still unclear, but it is expected to have a curved 3.7" AMOLED ClearBlack Display screen, 8 megapixel Carl-Zeiss lens camera, 1.4 GHz processor, as well as 16 GB of internal storage.
According to the latest Nokia Conversations blog post, Nokia's CEO Stephen Elop will be announcing several new products during his keynote tomorrow, consistent with previous comments from Microsoft CEO Steve Ballmer who indicated that Nokia will be unveiling "a bunch of new devices" this week:
We're starting with a bang. Nokia's President and CEO Stephen Elop opens proceedings on Wednesday 26th October at 9am (UK time) with his keynote address. He'll finish speaking at about 10:30am, but we think you might want to spend the rest of the morning digesting what he has to say and getting your head around some of the new products.
We expect Nokia to announce the Nokia 800 ("Sea Ray"), as well as the Nokia "Sabre", tomorrow. Another higher-end device, the Nokia "Ace", is also rumored to be unveiled tomorrow, but details are vague about this device. Nokia is also expected to reveal their timeline for rolling out their Windows Phone devices tomorrow, and it is expected that the company will take a "Europe First" approach, and progressively launching in other countries, including the US, in 2012.
We'll be covering the event here at LiveSide tomorrow, so be sure to stay tuned!