We've seen plenty of photos of prototypes of Nokia's upcoming flagship – the Nokia Lumia 1020, codenamed "EOS" – thanks to leaks around the internet. But today Twitter user @evleaks, who had been responsible for the leaks of many previous Nokia Lumia phones, had posted the first press renders of the device. Check it out below: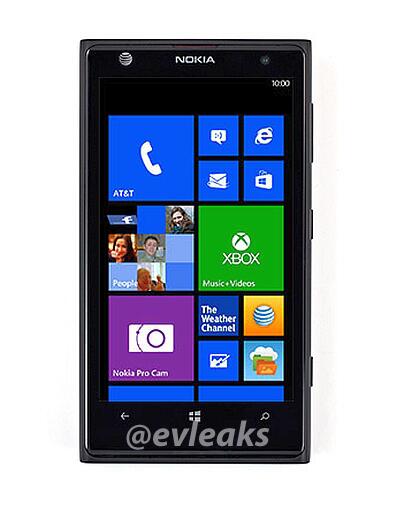 The front of the device, based on the press render, looks very similar to the Nokia Lumia 920, but of course it is the back (where the camera module is) that highlights the difference. The press render also confirms previous rumors that a new app – Nokia Pro Cam – would come pre-installed on the device. The app is said to enable a customised camera interface with manual focus and camera adjustments available through the app.
Previous rumors has suggested that the Nokia Lumia 1020 will come with a 4.5″ AMOLED display with WXGA resolution, 41 megapixel camera with Xenon flash and LED focus assist light, and wireless charging support through a cover.
The device is widely expected to be announced during Nokia's "Zoom. Reinvented" event, to be held in New York City on July 11th at 11am EDT. The webcast will be available live on the Nokia Conversations blog.